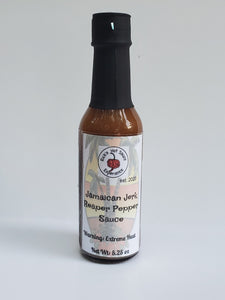 This is a 5 oz bottle 30 servings, serving size 1 teaspoon. 0 Calories

Ingredients: my home grown reaper peppers, other chili peppers for color and additional flavor, onion, garlic, white vinegar, honey, cinnamon, black pepper, All spice and other spices, butter, and citrus acid.
All orders ship within one business day!