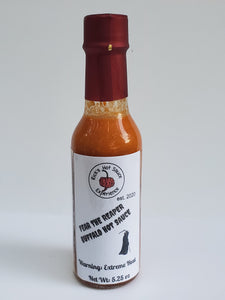 This is a 5 oz bottle 30 servings at 1 teaspoon per serving size.
Ingredients: my home grown Carolina reaper peppers, other chili peppers for color and additional flavor, onion, garlic, yellow & Orange bell peppers, white vinegar, apple cider vinegar, brown sugar, butter.
FEAR THE REAPER!
All orders ship within one business day!